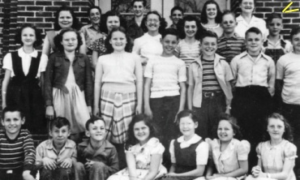 A friend sent me the link to this article by Patti Nickell: "Small town of Tupelo, Miss., has lots of love for native son Elvis."  Tupelo, birthplace of Elvis. My birthplace too, and the settings for my novels Until the Dawn  and Tupelo.
When I was born, the family was living on South Church Street near the heart of downtown―near Shakerag, an African-American neighborhood infamous at the time and now celebrated for its blues and gospel music. I wasn't born in that house. I was born in the hospital; Elvis was born eight years earlier at his family home in East Tupelo, a community that we thought of as a place where dirt poor country bumpkins lived. When I was a child, the drive from downtown out to East Tupelo seemed like a long drive. We drove through there going out to Tombigbee State Park and to the little undeveloped farmland my dad owned for a brief time.My big sister, Lynda, was born the same year Elvis was, and they went to school together.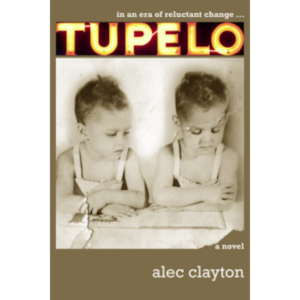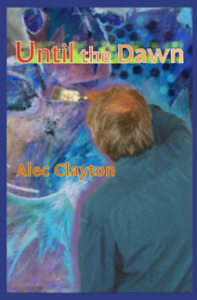 When I was two or three years old, we moved from South Church Street to a big house on Magazine Street that was a prominent fixture in Until the Dawn and Tupelo (the book, not the town). Red Warner from Until the Dawn grew up in that house and the twins, Evan and Kevin in , lived next door to Red in an identical house. Oh, how our family loved that big old house. I lived in Tupelo until I was twelve years old and went back for visits often during junior high and high school. We went back for a family reunion when I was working on Tupelo, and my sister, who now lives nearby in the little town of Saltillo, took us on a tour of the town. There was Elvis memorabilia everywhere ― plaques symbolizing where Elvis did this and where Elvis did that, pictures and statues of Elvis, artist-made guitars on, it seemed, every street corner. It was as if Elvis had become the town's number one industry. It is now a much more inviting town than I remembered, a touristy town with trendy shops downtown and some great restaurants. We ate in a New Orleans-style Cajun restaurant which is no longer there.We drove out to East Tupelo to see the house where Elvis was born and where he lived until the Presley family moved to Memphis when Elvis was in the eighth grade. The drive from downtown where my dad's hatchery used to be out to the Elvis Presley birthplace, museum and chapel took less than ten minutes, Making a mockery of my memory of a long trip.Elvis's birthplace is a tiny shotgun house. From Patti Nickell's article:
"The Birthplace is a museum complex that chronicles the life of the world's most famous entertainer. There's the two-room cottage that Elvis' father, Vernon, built in 1934 for $180 and where the following year, in a room lit by a single light bulb, Elvis was born."
There is a big parking lot in front of the house. When we drove up, a tour bus was unloading, and Elvis devotees were excitedly trooping inside the tiny shack. We did not go in but simply circled the parking lot and drove back downtown where we stopped into Tupelo Hardware, a store I remembered from my youth now famous as the place where Elvis got his first guitar. There are competing stories about how it came about that he bought a guitar instead of what Elvis and his mother went to the store to buy, a rifle. Forrest L. Bobo, a clerk in the store, talked them into buying the guitar instead of a rifle. Imagine, if Forrest Bobo hadn't been at work that day the history of rock and roll might be quite different. By-the-way, Forrest is my brother-in-law Jim Bobo's uncle.
From downtown we drove past the house we lived in when I was born. I knew the house was there, somewhere on that street, but I have no memory of ever seeing it, even though we lived just a few blocks away for the next eight to ten years. And then we drove past where the big house on Magazine Street once stood. I still cherish memories of playing football and hide-and-seek in the yard, running all over the neighborhood and throughout the house―eleven rooms, a partially finished attic and partially finished basement. Now it's gone, torn down and turned into a parking lot.
Also gone is the greatest swimming pool in the world, the town pool (for whites only). It was huge, a circular pool with a roped-off deep area and a diving tower in the middle. I remember watching in astonishment as some high school boy―I think it was Greasy Grissom, yes, that was really his name―jumped off the top of the tower and landed on the lower springboard and executed a perfect swan dive from there. Like many swimming pools in the South, they closed it in the 1960s, filled it in and turned it into a parking lot. That's what they did down south as a reaction to forced integration.
More about Elvis. There was a time when my sister came home from school and Mother asked, "What happened in school today, Lynda?" and she said, "Oh nothing. Elvis brought his guitar again." Like that was the stupidest thing ever. I don't know if she really said that or not. Maybe one of my brothers made it up.
Another story involved teenage girls kissing the stool Elvis sat on in the Dairy Bar at Gloster and Jackson. That Dairy Bar is another local landmark that's no longer there. And then there was the one about Elvis coming to town to perform at the Mississippi-Alabama State Fair. He told one of the town leaders that as a child he climbed a fence to get into the fairgrounds because he didn't have enough money for a ticket. The man said (I'm paraphrasing), "You didn't have anything and my boys had everything money could buy, and now you're filthy rich and they're just doing OK." And Elvis replied, "Maybe you should have bought your boys a guitar."
There are many apocryphal stories about Elvis. One I particularly liked was when he first became famous, he was driving through town in a Cadillac convertible and got stopped at a traffic light. One of my teenage friends pulled up next to him and shouted, "Hey! I know you. You're Carl Perkins."
And finally, there's this. Shortly before my dad died, he wrote a memoir, and in it he said something he had never before told anyone in the family. He used to play bass fiddle, but about the time I was born he quit playing. It was in the early fifties. He was in the front yard, and his old stand-up bass was on the front porch. A man drove by and stopped his car and asked if he would be willing to sell his bass. He agreed to sell it for five dollars. The man was Vernon Presley, Elvis's dad. So apparently Bill Black, Elvis's bass player, played my dad's bass.
Photo at top: Elvis with yellow check mark, my sister Lynda first girl from left front row.